So I decided I need a new twitter background since mine was getting old.
I thought I would write a post and show you how to design one with photoshop,
but then I thought most people don't have photoshop and I actually found a cool
free resource where you can make your own background.
I know there are many resources out there and found this one to be really good.
The service I used is freetwitterdesigner.com
It's easy to use and has many backgrounds to choose from. It also let's you add a photo or picture
along with text. You could write up a bio and or your contact info, websites and link to your blog etc.
So let's get started. Here's the first step.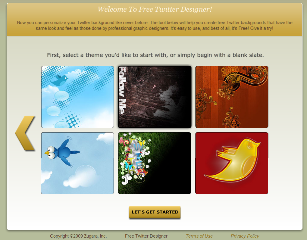 Here's the background I selected.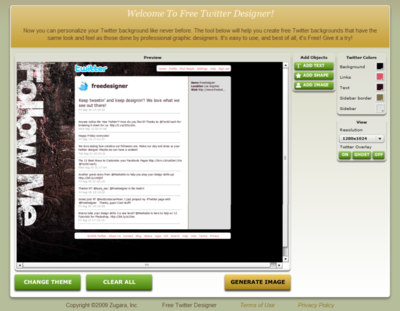 Now that you have selected your background it's time to add a photo. There's a sidebar on the right where you can upload and add text.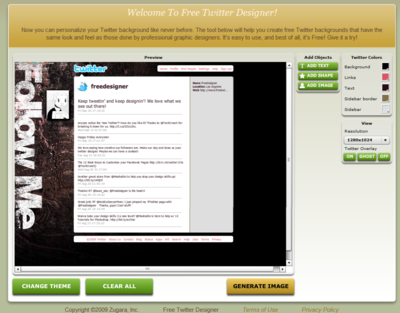 After you add your photo or picture you can add some different borders and styles to it.
Now off to add some text. I just added my name and my websites addresses. Now you can add more if you want or less.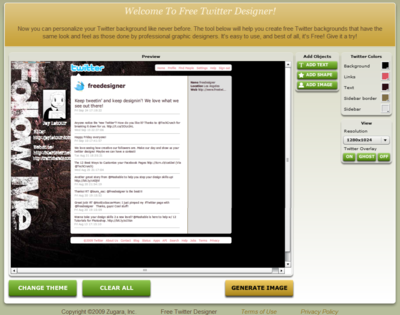 Now we save our work.
That's it! We're all done.
Now we just have to upload it to our twitter account.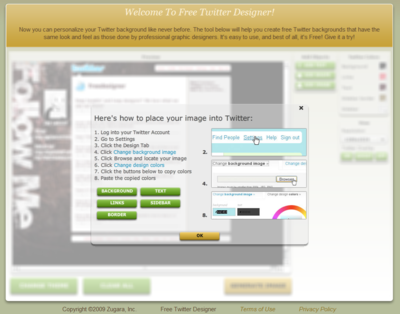 See, that was pretty easy. 🙂 You can see my new background Here. Let's see your new background you created. Leave a comment with your twitter link.